Good Feng Shui
A Fascinating (Phone) Feng Shui Consultation
...and life-changing Priceless Prevention for Sure!
Testimonial from Mexico: great phone consultation too!
I share how my heart (and experience) allows me to discover your heart...
With more than 20 years of Feng Shui site and phone consultations, I still never know what is going to happen. Without expectation, I open my heart to receive and share everything that a house reveals to me. Even on first meetings, very often I have profound magic moments. I feel that this is a fortunate gift to see people's intimacies through the energy of their floor plans (phone consult) or home (on-site). I feel that this is a very fortunate gift to provide the right help very quickly.
While every consultation is individual to the property, its history, the house, and its loved ones, the integration of these skills often uncovers hidden, deep-seated, core issues and/or intimate family professional difficulties, or health concerns. When this happens, I quickly expose the root of your life challenges and to provide the most important Feng Shui suggestions to make positive change.

For example: While a house or floor plan starts telling the story as soon as I experience it and I immediately provide Feng Shui/Interior Design solutions, I also get glimpses of unseen issues. As the clues unfold, there is usually one thing that unravels my suspicions. There is a magical moment where the flying star energies, the architecture, the energy of the occupants, and/or personal accessories come together to reveal the secret. I think that I am always more amazed than my client with this Feng Shui detail when they confirm their stomach problem, their insecurity because of "mother issues," they feel trapped in their marriage, or they got passed on a job promotion because of boss conflicts, etc.
Remember, I've never met them before! How would I know these things? It blows me away to receive this knowing. Internally, I acknowledge the magic moment and am thankful to be blessed with this "hidden" information so I can provide them the right tools to resolve them.
I am kind and empathetic knowing a person's issues as I believe that deep down, in their heart-of hearts, they already know their truth. As the messenger, I just help bring issues to the surface. This moment validates my abilities for the client (yeah). More importantly, the observation identifies the REAL issues to immediately start on its resolution using Feng Shui as a healing tool!
These are always amazing magic moments! It is more likely to see "hidden issues" when a client has occupied the space for a while it takes time for house energies to merge with its occupants and vice versa.
Book your site or phone/Skype consultation with Jami NOW!

Yesterday's consultation magic moment really blew me away!
I often do consults even before a home is built or before a contract is signed. That way, I help fine tune the architecture layout to maximize the homes' raw Feng Shui (before enhancing with color, furniture placement, accessories, etc.) or in a purchase/rent situation, I help a client make choices on if the raw Feng Shui is acceptable. (It is always better to have good raw FS and enhance than have bad raw FS that you have to remedy. Fixing bad FS never provides as good potential as enhancing good FS. While this seems obvious to me, it is still amazing how many people call me after they make unchangeable, house decisions and want me to "fix it," when it is far better to consider the raw FS prior to making costly decisions.)
Book your site or phone/Skype consultation with Jami NOW!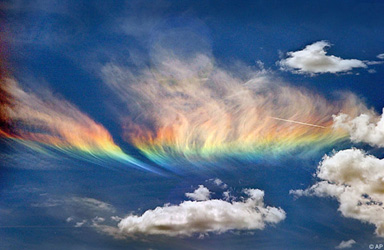 Back to the Magic Moment
David sent me his plans to review prior to them being finalized. Smart! No house has perfect Feng Shui but the synergy between David, his wife, and the architect created brilliant, intuitive, almost perfect Feng Shui. I was so excited. His bad natal-flying-star energies were neatly trapped in closets, while the kitchen, bedrooms, and home office were located in good locations, everybody's bed was facing good directions–excellent Feng Shui!
What magic could top that? Even though David and his wife won't live there for another two years (permit/construction process), I saw there was a possibility that his wife might have health challenges while living there. I asked if she has current physical weakness. He told me she is a breast cancer survivor. (Retrospectively and to provide you with an advanced FS tip: I saw that if she did have health issues, it was "chest related"(based on she was a Kua 7 and position of the flying stars ). I was so happy to know that she was healthy now....but I saw it!
The magic moment for me was to been shown past health issues through a home that wasn't even built yet and to be grateful to provide solutions to reduce the possibility for recurrence.
Book your site or phone/Skype consultation with Jami NOW!