CUSTOMISED
Feng Shui Affirmation Package for

Abundance
Love & Bliss






Starting at $1 a letter, any...


Text • Color • Size
Meditation - any NE area

*

Living & Family Rooms

any E area

*

Room of "First" Impression
house For SALE or RENT?

Children's Rms, Craft Rms, Offices - any W area

*

Fun

Love / Marriage: Bedroom
or any SW corner ... and areas that feel right!
Money / Wealth: Office
or any SE corner ... and areas that feel right! Watch WEALTH video
Spiritual / Knowledge / Self-Cultivation:
Meditation & Quiet Rms or any NE corner & areas that feel right!
Family: Living & Family Room / Den
or any E corner ... and areas that feel right!
Entry: Room of First Impression
picture coming soon
This is in Jami's home
Children / Creativity: Children's Rms, Craft Rms, Offices
or any W corner ... and areas that feel right!
Idea: Doesn't every kid want their name on their door too?
Health: Kitchen
or any Heart Center ... and areas that feel right!
Fame (S corner) & Career (N corner): Office
... and areas that feel right!
Special Rooms: Wine! • Game On! • more!
Billiard Room: $18.95 • border :$39.95 • clock: $39.95 • borders/ornamentals
PHOTO PRINT:
click, then follow: customize,
photo prints starting at $29.95


• Each child has his/her photo
in own area

• Individual BINS have individual
names on them too!



Look how FUN!
Can't wait to see photos of:
PHOTO Prints of your pet on wall and Food bowl w/ Pet's name... So Cute!

Labels: $3.00 • Trees $29.95 are so cutie: movable apples!

Clocks these are stunning $39.
Clock installed in

office

- stunning!
Gorgeous Wall & Furniture "Embellishments"
all embellishments • ornamentals • borders • botanicals
Got some really great ideas photographed, just need to get them up...coming soon!
Examples from Dentist's Office
thank you Dr. Schapely & Warner


whatever signage or motivations
always


Green for Wealth and any SE corner/wall
only $9.90: 12w" x 3h"

Great on a flower pot with live plant in SE and in your office!



"Bliss:" like in my bathroom

Silver (Metal) for Self-Cultivation
Good for any NE wall
meditation/quiet area
only $9: 12w" x 6h"

Get ALL 3 for less than $30
* Explore site, Click Products
(left tab)
* Customize (center panel)
* "Browse" Saved Expressions
(upper left)
* Click Jami Lin, open Jami's FAVs
* Add all 3 to YOUR cart
(w/ YOUR login)

To order: you'll need username/password
Peeking? login w/ JLcustoms
(my user & password)

Any trouble? email me
Happy to call you!
Once you've signed up, you'll be able to get into UL Express (the demonstrator website) to set up your account information at "MY PROFILE."
There is also a section called "DEMONSTATOR WEBSITE where you can customize your website however you want (like mine).
I am happy to help you.
Please send me an email and include your phone number.
FREE Gifts & BONUSES from UpperCase • Jami Lin
Select from the following in any standard color


You'll see options at check out!

$50 order - 1 Free

•

$75 order - 2 Free

•

$100+ order - 3 Free

This is the Feng Shui Bagua Map for traditional locations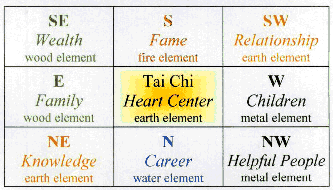 Purchase 10,000 Petal Lotus...any color or size!
Here's Lotus in Jami's home...
Purchase Buddha: any size or color Here's Buddha in Jami's home...
Purchase "Enjoy Simple Things:" any size or color
Here's "Simple Things" in Jami's home...
Standard Colors

metallic colors - no up charge
teeny $ up-grade: "sparklie"