Youth RESULTS


Michael
handsome & credible!

Terra
Instant RESULTS!


60 Minutes & Pat (at end)


Mona & Sue


Andrea


Martha


Sandy


Maureen

Ruthie

Scientific & Technological
Breakthroughs!
In just one pampered hour, experience reduced and softened wrinkles
along with firmer, more radiant skin.

Holistic bonus benefits: often, people lose weight, pains are reduced,
and energy is increased further optimizing facial vitality.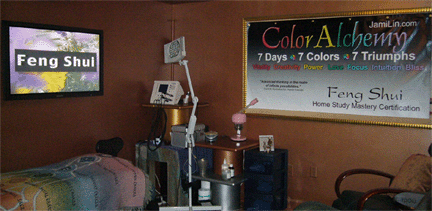 • Minimizes the appearance
of fine lines/wrinkles

• Improves skin tone

• Regeneration and stimulation of
collagen production

• Activates fibroblast cells
creating collagen/elastin

• Increases circulation,
providing healthier skin

• Helps in reducing melanin production
causing brown, age spots and
irregular pigmentation

• Stimulates & activates
metabolic function in cells

• No downtime

• Wonderfully RELAXING!

• Smooths skin texture

• Reduces pore size / acne pitting

• Lessens skin coarseness

• Clears blemishes and acne

• Reduces sun damage

• Safe and effective for all skin types

• Reduces skin degradation
and pre-mature aging

• No side effects



• No pain
ColorAlchemy NEW Client Special!
| | |
| --- | --- |
| | |
| | |
| --- | --- |
| | |




• ColorAlchemy & LED/Infrared Photo-Regeneration
(NASA developed: increases collagen & elastin),
• technologically-advanced MicroCurrent
(strengthens and tones facial muscles),
• and Organic & Advanced Restorative Cremes*
(with Perricone formulas) penetrate deeper with...
• Color Energy & MircoCurrent accelerating superior cellular regeneration


*Nourishing Cleanse (Aloe, green tea, white tea and rooibos tea -powerful antioxidants), Power-Packed Youth Serums ("Perricone" formula: Hyaluronic Acid which further activates, DMAE, vitamin A, B, C & E, CoQ10, alpha lipoic acid, and more!), Papaya & Pineapple Masque.
| | |
| --- | --- |
| | |
$90

AHA Gentle Chemical Peel

with ColorAlchemy YOUTH facial... non-invasive, no down time, deep cleanse/exfoliation with Alpha Lipoic Acid

$10

Shiva Masque

with ColorAlchemy YOUTH facial...

it's Indigo (like Shiva) and includes DMAE, MSM,

and lots of youth-enhancing, natural vitamins

$10





$30 for each
20 minute session

includes "Dr. Perricone's
Wrinkle Cure"
formulated serums that
are also vegan & organic


Choice of either area: face, decollete or hands

$1/minute SPECIAL


for 10 sessions and

FREE 1 oz bottle of Youth Serum
(a $45 value!)

Chakra Balance, Relax & Regen!

"Bathe" in healing, color-light energy,
aromatherapy, and (U-pick and take home)
gemstones for each of the 7 Chakras.

Sink into your Inner Rainbow with eye-relaxing lavender pads

and soothing Chakra-Balancing music with subliminal brainwave technology designed to calm your thoughts and sooth your soul.

$60




$45 combined with facial
| | |
| --- | --- |
| | |
ColorAlchemy Facials Before & After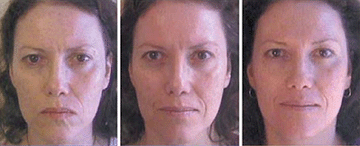 "I tried 6 sessions during my lunch hour and
am thrilled with my results!
There is no way that I could afford surgery or
take that much time off from work (and the kids) to recover.
I feel like a new woman!


--Jessica Rosen

My girlfriends keep telling me that I look 10 years younger.
When I told them about the MicroCurrent and Color treatment,
they immediately called for appointments.
Look at my face and neck: no saggies!"
--Angela Simpson
59 years young!

My age is my testimonial!
please check out your
ageless-skin-care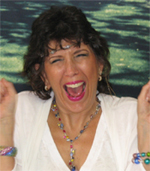 with hundred of others like...
Jami brings harmony
that goes far beyond
~Deepak Chopra


latest keynote


Youth Serum
Testimonials




FREE Feng Shui
Mastery Membership


Buy Machine
Non-invasive Healing Estheticians Acupuncturists
Chinese Medicine
Doctors
Massage Therapists
& Touch Healers
developed by
Master Acupuncturist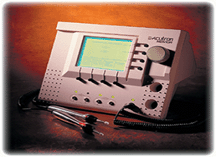 20+ yrs registered with
FDA for pain management