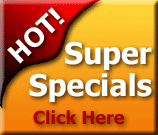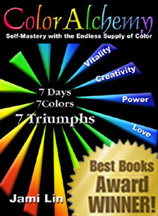 Feng Shui Course: Audio Lessons
Specials Order Form (PDF) & RED HOT Specials

Learn Feng Shui anywhere -- take your CD or MP3 player!
Listen to samples of Jami's audio lessons

A few years ago, I taught a series of TeleCourses and recorded them to make them available for people who were not able to attend.

The cost was $25 to attend each class.

Now, ALL all now they are
ALL available on a single MP3 CD disc.

As I was writing these descriptions for you,
I was amazed how much content is on this disk!

I remember one of my students who had the original tapes saying,
every time she listen to them, another priceless nuggets jumped out!
When teaching, I didn't hold anything back. Enjoy!
Students Paid

Master's Class

Subject

Description

$25

I Ching

.

The book of all Chinese cosmology, medicine, and Feng Shui.
Recognizing the source of Feng Shui.

$25

Universal Earth Design

.

The Chinese did not have an exclusive on "Feng Shui." I discuss various, indigenous healing traditions of designing home as sacred space

$25

Heaven,
Man & Earth
Energies

.

The 3 levels of Chinese philosophy Discussion on the all these levels relate to the various aspects of Feng Shui

$25

Five
Elements

.

Details of how the 5 Elements work, how they are applies, and how they are the energetic glue of Heaven, Earth, and Man Energies

$25

Plato & Sacred Geometry

.

Live recording for architects on historical buildings through the philosophy of Buckminster Fuller's famous quote d-OM-e is h-OM-e.

$25

Flying Stars

The most profound, least understood, and most effective aspects of Feng Shui

$25

.

Yearly & Monthly Energies

The energies that influence NOW!
How to enhance the good energies and how to reduce the bad ones

$25

Earth Energy

.

Using the Feng Shui aspects called the Life Aspirations, Best Directions, and House Trigrams

$25

.

Love Area

How to enhance all aspects of love

$25

.

Family Area

How to enhance all aspects of "family," which extends to your extended family and co-workers

$25

.

Career Area

How to enhance your career and how this area also relates to money and wealth

$25

Core Issues

.

During consultations, clients' core issues are usually revealed. How to find them during your consultations and examples

$25

Feng Shui Mastery

.

Putting all the aspects together for the most effective results

$25

Questions
& Answers

.

Whatever questions were asked,
I happily spilled the secrets!

Bonus 1: Recorded LIVE at International Feng Shui Conference

| | |
| --- | --- |
| $25 | Flying Star Period Shifts: and benefits of Flying Stars |
| $25 | Real People/Real Consultations: I shared my most fascinating consultations, what was revealed through observing existing conditions, and what were the creative solutions. |
Bonus 2: Wisdom Network Presentations

$25

Jami Lin & Jill Lawrence — 11-21-2001

$25

Jami Lin & Jill Lawrence — 2-21-2002

Total

$450

Over 18 hours of invaluable Feng Shui training
$81 ONLY $45
(That's $2.50 per lesson)

not avail at this time.



Order NOW in 100% Confidence with Pay Pal
More testimonials here