Jami Lin's Favorite Testimonials
Home Study: its excellent value, clear explanations & masterful content
Jami's books and Home Study Mastery
Personal Success Map: I'm my own Feng Shui consultant!
Mastery Membership: I understand and benefit with the transient energies of REAL Feng Shui
Phone consultations: The ease of making decisions on what property to move into and best locations for people and function
Barnes and Noble

Deepak Chopra

Book-of-the-Month Club

Miami Book Fair International

New Age Retailer

Bloomsbury Review

Interior Design Society

And More!

Dallas, Atlanta and California Gift Markets

American Bookseller

Design Center for the Americas

International Furnishings and Design Associations

International Residential Realtors Associations

American Woman's Associations
Custom Presentations: Invite Jami Lin to speak at your event!
Shari's audio embedded on PowerPoint so you experience how each ColorAlchemy Training DVD (CA/Products/dvd.php) slide is embedded with audio
Download PowerPoint Here
Lovely PowerPoint with Jami's favorite testimonials
Download PowerPoint Here

"Jami Lin's events are always great!
They are educational, interactive, and fun that provide valuable, life-enhancing motivation." - Bloomingdale's
"Your participation in our educational programs is vital to our success. Your professionalism and expertise were invaluable in Dallas, as well as in Atlanta and California." - Dallas Market Center
"Jami is even better in real life than in her excellent books! She is fun, entertaining, and keeps participants wanting more with practical solutions for improving performance."- Women's E-Commerce International
"Jami's presentation is flawless! She is informative, entertaining and thought-provoking. Her level of expertise and attention to detail are excellent. Attendees were enriched with practical tools for everyday life in an extraordinary and enlightening way." - Advantage Destination Management
"Jami is one of the most colorful and vibrant people I have ever met! Her presentations are educational, inspirational and entertaining... a true master and scholar. - Conscious Design Expo
This letter is written to champion the virtues of Jami Lin, who I had the pleasure of having at SEBA this year. If you want an informed, hard working, personable author at your event, then Jami Lin is the right pick. Her seminar on Feng Shui Design and Visual Merchandising was well-received by booksellers in Memphis at the SEBA 2001 Trade Show. - Wanda Jewell, Southeast Booksellers: Executive Director
Thank you so much for the fine event you hosted in our store last week. We have been open in West Palm Beach for 9 months and this was the most successful event by far. Your expertise on the subject of Feng Shui was appreciated by our guests and staff and your books are a welcome addition to our decorating section. I am contacting the other Community Relations Managers in my district to let them know that a "Jami Lin Event" is a ready made success. Good luck and I hope we have the opportunity to work together many times in the future.
- Lauren Pfretzschner, Community Relations Manager, Barnes & Noble at CityPlace
ColorAlchemy:
Award-Winning Book, E-Triumphs, Oracle Deck & Training DVD's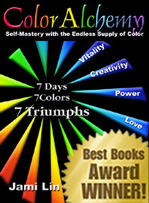 "ColorAlchemy is advanced thinking for infinite possibilities.
Explore ColorAlchemy, you'll find yourself!"
- Horst M. Rechelbacher,
Founder of Aveda Corporation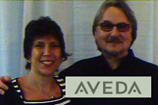 Ft. Lauderdale, Sun Sentinel REVIEW
"Jami Lin evolves color healing and provides profound results. A few minutes of ColorAlchemy nurtures you and takes charge of your happiness and destiny."
- Darren Starwynn, Dr. of Oriental Medicine, CEO of MicroLight Research

"ColorAlchemy deepens insight into the healing power of color and empowers new levels of being for transformational self-growth!"
- Susanne Murphy, VP of ColourEnergy.com & Colour Educator

"ColorAlchemy is the new classic providing instantaneous results with easy and insightful methods for personal enrichment."
- Sue Pearl, Licensed Clinical Social Worker, Psychotherapist
"Wow! Wonderful! I am delighted to represent ColorAlchemy because the content is fascinating indeed! Your full-color layout, graphics, and photos are absolutely thrilling!" - Christian Schweiger, French & German rights agent

"I get an immediate positive feeling just looking at the ColorAlchemy cover. I can't wait to delve in further!"
- Amina Marix Evans, International foreign rights agent
Humanity often attributes certain concepts to certain colors. "ColorAlchemy: Self-Mastery with the Endless Supply of Color" is a guide to using the colors in one's life to maximize the potential in one's life. Telling readers to associate strength with the red they see in every day life, associate the ones they love with the green they encounter, and make purple to give them a sense of serenity in daily life, among other associations, it's a guide to empower one's mind with something we see everyday-color. "Color Alchemy" is a different sort of self-help book, and recommended for that reason.
- Midwest Book Review
"I purchased the electronic version of Jami's "Color Alchemy" book 2 years ago and have thoroughly enjoyed it. When I found out there would be a printed version, and saw a sample chapter, I was thrilled. The colors and graphics in the printed book are amazing. It goes without saying that the information contained within is outstanding! This is a book you must have to experience for yourself how it can and will change your life."
- Cindy Brock, Decluttering for Dollars

"ColorAlchemy is a stunning achievement; a colorful treat for mind, body, and spirit, filled with both down-to-earth and esoteric knowledge and insights to enhance every day of your life. Congratulations on a spectacular book"
- Stephanie Roberts, Author, Fast Feng Shui Series

I look forward to reading my ColorAlchemy lessons - it gives me new ways of appreciating color and color therapy. ColorAlchemy keeps me focused on fine tuning my perception of the qualities and frequencies of each color. You have done a phenomenal job of teaching deep wisdom through the color scale in a way that everyone can appreciate. ColorAlchemy is clear and bright. Your approach is personal and interactive. I love how your personality and wit shine throughout the book. I am blessed to have been guided to you and your work ... as so many other have been and will be. - Kare Possick (video testimonial)

You have a wonderful perspective on color and I am loving ColorAlchemy. I learn something new on almost every page. Even though I am only through the first week, my color awareness has deepened and my life is already enriched. Thank you! - Samantha, Detroit

I use ColorAlchemy to enhance most situations. Within seconds of breathing with Green, Blue, or Indigo, my energy is calm and my thinking is refocused. I use Violet to promote better sleep and sweeter dreams. Red, Orange and Yellow get my energy going for the day ahead too! ColorAlchemy definitely works!
- Pamela, North Carolina

I am LOVING ColorAlchemy ... it is nice, easy to read, and VERY helpful.
- Teresa

I was very intrigued by ColorAlchemy. When you said to think of our least favorite colour, yellow immediately came to mind. My skepticism turned into fascination when you described yellow with the exact personality traits that I'm working on overcoming! I've been wearing the daily colors and had a very successful week at my shop! - Jamie D.

From someone who loves color and has studied and used it in art, and aware of chakras, qualities and colors, ColorAlchemy had me wanting to delve even further. Thank you.- Shirley D.

ColorAlchemy is an INCREDIBLE buy. After only two weeks, I am already experiencing profound transformations! I never noticed the colors I wore, but I knew as much as I love and wear black, life was "off." After reading ColorAlchemy, I am now very comfortable wearing colors because I'm wearing them with intention. What a change! The biggest changes aren't visible, but very real. My creativity soared in all avenues of life. I feel so much more centered and serene. While I don't know how to describe it, I feel I'm far more in tune with who I really am. I'm a hypersensitive person at various levels. I've worked for years to "overcome" this, as though it's a defect or weakness. For the first time, I am able to not just accept my sensitivities, but to welcome them and embrace them as a great gift! I've always enjoyed reading your information about Feng Shui, and now I'm thoroughly enjoying learning about colors. I use them to create a better place--not just within myself, but within my home, within the community, and within the universe. Thank you so much!
- Robin, Tennessee
Your knowledge is extensive. Great, wonderful ColorAlchemy adventure! I am learning so much. Thank you!
- Addie, Florida

When I was a little girl, I loved my brother! We were best friends. I also loved blue and was so excited to find my room painted in robin's egg. As adults, my relationship with him is strained as he is an over-sized bully, disrespectful, and belittles my opinions. Experiencing ColorAlchemy, I realized that I never wore blue and no longer liked it. My transformational revelation came when "blue" showed me that I wasn't speaking my truth to my brother. Now, regardless of his response (or any similar situation), "blue" helps me have clarity for self-expression and with yellow, I now have the confidence to speak up for myself. ColorAlchemy is transformational!
- Rebecca,San Diego
I just love your ColorAlchemy book. I am a holistic health practitioner, reiki master and nationally certified licensed massage therapist. I would love to teach your ColorAlchemy class to people using your book as a workbook. Do you have a teaching certification program for Color Alchemy? ... I don't go anywhere without your book. I just love it. I have even taught my five daughters ColorAlchemy. They love to smell the different color flowers on the way to school.
When my daughter was in the National Guard in boot camp there was no color. I made her your color affirmations on colored cards, and she read them during the week on different color days. She said it really helped her because spirituality was lacking on the base. I did the same thing with my brother who was in jail. There was no color there, so I mailed him some colored cards with the affirmations on them. He really loved them, and even shared them with his cell mates. Even though he is colorblind he was still able to enjoy them. I wanted to thank you for writing this book. I have enjoyed it and am sharing it with many.
- Liela Ross, Holistic Health Practitioner, Licensed Massage Therapist
"I get an immediate positive feeling just looking at the ColorAlchemy cover.
I can't wait to delve in further and learn more about color combinations!"
- Amina Marix Evans, Netherlands foreign rights agent
I am LOVING the color alchemy course....it is nice easy to read and VERY helpful.- Teresa
I have been LOVING the e-book. I've been practicing everyday. I've been doing the breathing and affirmations multiple times a day ... and let me tell you, your color book and even just the exchange we have had over e-mail has REALLY infused me with additional strength and love. Thank you so much. I am truly grateful. I am telling everyone I know about your book. People have been noticing the colorful spring in my step, so I hope I will nudge them to get it themselves!
- Daniela
Feng Shui: Home Study Mastery/Certification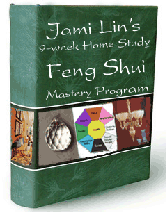 Audio Testimonial: Home Study,
its excellent value, clear explanations & masterful content
Audio Testimonial: Jami's books and Home Study Mastery
Jami Lin's Feng Shui Home Study Master's Course
The first Feng Shui course that reveals the secrets in everyday language to allow beginners and novices to understand the various concepts in Feng Shui. Jami Lin has created a nine week course that slowly brings each concept to the forefront at the right time for mastery. An excellent course to teach the basics of Feng Shui at an affordable price for the beginner and novice. Refreshing to see Feng Shui presented with style for all to harness its power.
Pros

Feng Shui Secrets Revealed

Step by Step Instructions: Easy to Understand

Convenient: Learning Done in the Comfort of Your Home

Great Feng Shui Tips and Ideas

Excellent Price: Affordable For All

Cons
Description
Nine weeks of Feng Shui Secrets Revealed
Jami Lin Inspires and Motivates Her Students
Feng Shui Flying Stars In Simple Terms
Identifies the Effects of Clutter
Feng Shui Cures
Free Gifts with the Course
An outstanding course for the novice or beginner to learn the power of Feng Shui and how to apply the principles. Jami Lin has created an excellent nine week email course that is affordable and convenient.
The Feng Shui Home Study Master's Course teaches the student a variety of concepts. Feng Shui Bagua, Clutter, Flying Star, Personal Symbols, Feng Shui Cures, Five Elements and Identifying your best directions are the core ideas taught in the nine lessons. In addition to the nine lessons, Jami Lin has strategically placed free gifts in her program. One of her free gifts is a "Love Your Stuff" and "Interior Design and Decorating Tips" article. She has done an exemplary job of anticipating your questions and answering them with these free gifts.
Jami Lin is dedicated to teaching all students the power of Feng Shui and how to apply the principles in their physical environment to change their lives. Her course is filled with inspiration and motivation to empower all. A Feng Shui email course for all.
- About.com
Jami Lin, one of my first Feng Shui teachers, is your gal to experience FS Flying Star RESULTS (consistent as moon cycles & seasons). Without your guidance, teachings, insights, intuitive acumen and all around handle on how best to share these sometimes secret but always ancient (AND EFFECTIVE!) teachings Jami, I would be still wandering around looking for the steps to higher consciousness. I AM GRATEFUL! And honored to know you! If you're interested in learning more about Eastern Feng Shui, Jami Lin's the source and my friend! She is a bright and beautiful star if there ever was one! ~Ellen Whitehurst
"I am getting so much out of the course because the information is layered - in that there is more than meets the eye. When I re-read the lessons there is always something I did not pick up previously."- Pearle Lake
"I can say for a fact that after participating in your 9 week program I know you put an enormous amounts of love and devotion into each lesson. Your expertise and professionalism comes out clearly in each lesson too!. All I can say is: Thank you, thank you, thank you."- Sandy
"What enticed me the most about your Home Study, Feng Shui classes is the ease, convenience, your excellent credentials, and low cost of "attending" professional instruction. I love your integration of all schools of Feng Shui and feel it is especially important that you use your Interior Design expertise and incorporate them in your Feng Shui enhancements and teachings. It helps us to find attractive ways to apply Feng Shui." - Carol
"Of all the Feng Sui teachings I have experienced, your Home Study Program brings such a ray of sunshine to it. There is no snobbery as with many authors, but a gentle mentoring. I thank you from the depths of my heart for that. So, thank you for pushing me, mentoring us all, and for being such a wonderful vessel of knowledge." - Amy
Many thanks - I am enjoying your Home Study Mastery Course thoroughly.
- Darla
I am very excited about your Feng Shui Mastery lessons ... thank you!
- Doris
I Love the Master's program. I am so happy I didn't hesitate to buy it! - Becky
I love FengShui and am enjoying your Mastery class. Thank you so much for this great opportunity.- Anna
"I am learning so much and its sparked interest for more! Thank you for all your love and devotion to your students and your integrity to Feng Shi. I am so excited and honored to be one of your students." - Sandi
"Jami's content is clear, concise and packed full of information. I have been studying Feng Shui for two years with different schools and Jami Lin's Real Feng Shui is the BEST! If you really want to understand Feng Shui, Jami Lin is the instructor for you!"- Evelyn
I was out of a job for almost 2 years and was past being discouraged. I freaked when I discovered that I was entering my home through the "Severed Fate" energy! I started coming in the side door with prosperity energy. In less than a week, the position that I had really wanted came through!- Sandy Robbin
All my life I've been a restless sleeper. As soon as I moved my bed to another wall and changed the color of my sheets, I started sleeping great.- Karen McMann
My husband and I were trying marriage counseling as our last hope. We moved the bed to another wall and changed the color of the sheets and now we are as giddy as newlyweds.- Paige Hunnington
I captained a cargo ship in Europe. When I moved to the US I had trouble getting a job. Within a month after relocating some of our art and accessories, I am sailing again. - Gary Taylor
The "boy that got away" called within five minutes of moving my first "Love accessory."- Pam Smathers
My wife and I were in a real-estate slump. Within 3 weeks of switching bedrooms with our son, my wife sold her biggest house and I was promoted as sales manager. - Julio Romero
"I am just so excited about having this opportunity to study with you. I dreamed of expanding my knowledge about Feng Shui with a highly reputable and skilled master. It has begun to happen through your Home Study program!"- Barb B.
"All I can say is, thank you for having the insight to create such a professional training program that is so convenient! I always look forward to receiving each lesson. I truly am so excited, this is my future and it's getting better every week."
- Amy R.
"After several years of study with a Black Hat certification program, your 9 week Master's Program opened a whole new Feng Shui perspective for me! I feel your wonderful energy, know you are a wonderful mentor for me. Thank you so much, and I can't wait to learn more from you."- Marcia
"I am learning so much from your weekly secrets. I very much respect and appreciate who you are and how you represent yourself. You truly are a gifted teacher. I know you inspire more people then you will ever know."- Catherine
Your Home Study Program has become my "go-to" resource. They are very personalized! Thanks again.- Joanie
My boyfriend of four years finally asked me to marry him after I dressed the bedroom and the bed according to Jami Lin's Love suggestions.- Elizabeth Joseph
By applying what I've learned from your lessons, I've seen big changes immediately. I have my husband facing his best directions. He sees the difference good feng shui has made. Your methods of space clearing are deeper that some other methods, and I resonate to the idea of using a person's move in date for flying star,the date they put their chi into the home. It's very much like a birth- when the person comes into the world we calculate their planetary alignment, not the date the hospital was built.

Thanks so much, I'm so happy I found your site.
Right now i'm working with my flying star patterns and will join mastery membership when I'm more confident with it.- Pearle
Feng Shui: Personal Success Map
Audio Testimonial: Personal Success Map: I'm my own Feng Shui consultant!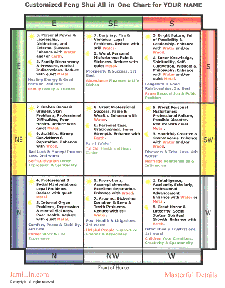 Jami Lin's Feng Shui Personal Success Map
Personal Success Map is a 'must have' because it is specific to you and your home. Many Feng Shui cures are general but Jami Lin has created a program that identifies your worst and best areas with practical solutions to enhance or lessen the energy. Her advice is simple to use and will not cost you hundreds trying to Feng Shui your home for positive results for any of your life aspirations.
Pros

Customized Feng Shui Success Map for You and Your Home

Feng Shui Solutions For Specific Situations

Best Personal Directions

30 Day Guarantee or Your Money Back

Cons
Description
Customized success map for you and your home.
Best personal directions highlighted in yellow on the chart for easy reference.
Bagua life areas based on the compass directions identified.
Flying Star Feng Shui is one of the main attributes of the Success Map.
Identifies Active (Yang) and Inactive (Yin) rooms.
Jami Lin, Feng Shui Consultant offers knowledge at a modest price. Her Personal Success Map simplifies Feng Shui to teach the beginner how to transform their home for personal success. As well, it is a guide for Feng Shui experts on the ideal energies for them in their home. Often Feng Shui experts neglect their own homes and this map is a great tool for them to be conscious of their worst and best energies.
The personal success map provides you with your best directions, worst directions, and the influence of the natal energies in the active and inactive rooms. Lin did not stop with just identifying auspicious and inauspicious areas for each individual but included excellent solutions or enhancements for all of the different scenarios presented.
At first, I found the map difficult to decode but the simple solution was to print the map first and read the Master's recommendations included with the map together. Flipping from one web page to the next was a little confusing as I am a visual learner and need all documents in front of me.
Her 23 page book is a great addition to the Success Map because it is embedded with several links to her site to give you a deeper understanding of the concepts. After reading the book, I used her site to aid me in the proper implementation of cures. She gives great examples on how to incorporate the five elements to lessen or enhance an energy.
The Personal Success Map is an excellent tool to aid in you in achieving your goals.
- About.com
"I am so excited to be a part of your educational/learning experience. Your easy-to-read bagua maps make Feng Shui fast to apply and I have found that your suggestions make a positive impact. You are wonderful! Thank you for putting so much of yourself, your insights, your knowledge, and your love into making it so easy for the world to learn more about Feng Shui. You have an extraordinary ability to take such a complicated subject and explain it in such easy to understand terms. I am so thankful I was guided to your maps. Thank you, thank you, thank you."- Sandi
"Jami, your Personal Success Map, Yearly and Daily/Monthly Guides are always presented in a clear, interesting & upbeat manner. You make it easy to make Feng Shui decisions and I Love experiencing positive results based upon your suggestions."- Dale
"Thank you Jami for providing fabulous bagua maps for us to learn more and more about Feng Shui. I have been tracking my experience and have found them to be extremely accurate. I appreciate the enhancements and am even more grateful that your reducing suggestions are effective too. I appreciate you and all your love you give!" - Wendy
"Many thanks - Your Personal Success Map is making it so EASY to Feng Shui my home." - Carla
"I am very excited about my Personal Bagua Map ...thank you!" - Brenda
"I appreciate your willingness to use technology to teach your students. Your automated Feng Shui charts are fantastic! The combination of teaching an ancient art and using progressive tools to implement the instruction process is really amazing and dynamic. You are gifted teacher and I feel very grateful for having the chance to learn from you." - Jackie
I Love the Personal Success Map. I am so happy I bought it. I feel a new lease on life already! - Maria
I love Feng Shui and am enjoying my Personal Success Map. Thank you so much for making it so easy. I finally understand how to use Feng Shui properly in my home. - Anna
"No one depicts the holistic approach to Feng Shui more than Jami Lin. She pulls Feng Shui together with her masterful Personal Success Map! It is great and easy to apply your suggestions." - Liz

"Thank you so much. Your maps make it so easy to understand and apply Feng Shui." - Frances
Feng Shui: Yearly Success Map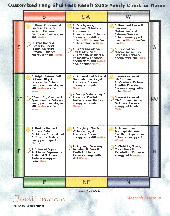 I just ordered the Yearly Map too! I don't know how it happens but these maps have made a difference in our home and lives! Amazing!
- Virginia H., El Paso, TX
"I have been diligently tracking the flying stars with your charts and enhancing/reducing items for a while now and I totally agree with you. Thanks to your beautiful Feng Shui guidance, I have more confidence that things will work out to my advantage. - Cynthia
"Thank you Jami for providing fabulous charts for us to learn more and more about Feng Shui. I have been tracking my experience and have found them to be extremely accurate. I appreciate the enhancements and am even more grateful that your reducing suggestions are effective too. I appreciate you and all your love you give!" - Wendy
"Jami, your Success Maps are presented in a clear, interesting & upbeat manner. You make it easy to make Feng Shui decisions and I Love experiencing positive results based upon your suggestions!" - Dale
Audio Testimonial: Jami's books and Home Study Mastery
Feng Shui Today, Feng Shui Anthology, Essence of Feng Shui,
Home Study Mastery Certification, ColorAlchemy.
Feng Shui Anthology: E-book & CD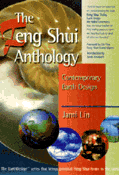 "The Feng Shui Anthology is a major breakthrough!
An absolute necessity to read!"
~ Feng Shui Warehouse (video testimonial)
James Allyn Moser
founder of Feng Shui Journal & Feng Shui Warehouse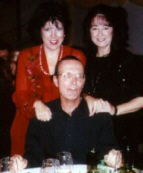 "The Feng Shui Anthology is a Feng Shui masterpiece and a rainbow soaring across the publishing industry...Most notable is that it takes difficult and comprehensive theories of Feng Shui and explains them on the mundane and transcendental levels, as well as from psychological, physiological, and spiritual aspects... Nothing is left out!"
- Feng Shui Grand Master Lin Yun (video interview)
Grandmaster
Lin Yun's blessing
"The Feng Shui Anthology is comprehensive enough to satisfy a beginner, while at the same time holding the interest of a more advance Feng Shui devote.... a volume of information with a spiritual spin, this one sticks out!"
- The Bloomsbury Review
"Feng Shui is hot, and the experts agree that The Feng Shui Anthology is better than the offerings of the major publishers."- Bookazine Distributors
The Feng Shui Anthology is an excellent handbook on the science and mysticism of a practice as old as man's need for shelter, dedicated to the improvement of the human spirit and living condition."- View on Design Magazine

"We had no idea that The Feng Shui Anthology would cover your whole way of life. What a great book!" - The Open Line: Spokane
Feng Shui Today: E-book , book & Video
"Jami draws from sacred sites, geomancy, astrology, and organic approaches of organic visionary architects. She provides practical and inexpensive ideas to bring harmony to your surroundings that goes far beyond Feng Shui." ~Deepak Chopra
"In the Feng Shui world, Feng Shui Today/Earth Design is a major breakthrough! An absolute necessity to read!"

~ Feng Shui Warehouse (video testimonial)
James Allyn Moser
founder of Feng Shui Journal & Feng Shui Warehouse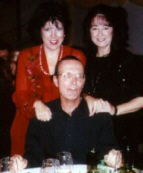 "Feng Shui Today: Earth Design captures the essence of ancient and contemporary knowledge of the east and west. Whether you are a Feng Shui practitioner, architect, divinator, a scholar of I-Ching, life philosophy, theology, spirituality, or environmental protection, Jami's book is a valuable reference."
~Feng Shui Grand Master Lin Yun (video interview)
Grandmaster

Lin Yun's blessing
Feng Shui Today: Earth Design is an elegant and cleverly assembled account of the various ways that buildings can be designed to maximize their potential for environmental harmony."~Derek Walters, Feng Shui author/expert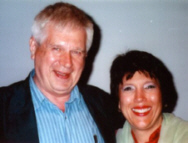 Essence of Feng Shui: Book & E-Book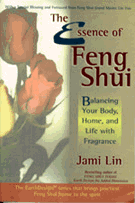 "Jami's work in using aromatherapy in the creation
of good Feng Shui is fascinating...
The book itself reflects her refreshing enthusiasm
and vibrant personality."
~Lillian Too, Feng Shui expert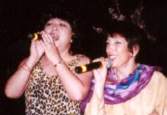 "Jami Lin clearly focuses on how fragrance brings harmony to one's body, family, society, and life. I highly recommend this book as a way to share the
ultimate pleasure to inspire seekers to attain
knowledge, fortune, pure heart, and good karma."

~Grand Master Lin Yun (video interview)
Grandmaster
Lin Yun's blessing
"Every aspect of the subject is addressed in this comprehensive resource guide, from foundations and the various schools to architecture and landscape, home and the workplace decorating to the influences of Feng Shui on health and spiritual well-being. Reading the book in its entirety will give you a complete picture, though the articles may be read in any order of interest; footnotes direct the reader to related articles as well as adding further information, and illustrations on virtually every page make the concepts even more accessible."
- NAPRA ReView

"We enjoyed the seemingly limitless possibilities for beautifying any environment!"- Mountain Luminary Magazine
I loved this book! As an aromatherapy practitioner, it was refreshing to see Jami Lin take the power of essential oils and combine them with her extensive knowledge of Feng Shui. I love the techniques she gives for using aromatherapy to "code" our world to make effective changes. This is a practical, wonderful book that I recommend to anyone who wants to incorporate Feng Shui and aromatherapy into their life. - Ingrid Johnson Boulder, CO
Feng Shui: Site & Phone Consultations
Audio Testimonial: Phone consultations:
The ease of making decisions on what property to move into
and best locations for people and function
Thank you so much for your love and support, Jami. You lift me up and help me find my way. That's one of the very the best things about you. I appreciate you and send you the bright white light of love. You are so precious to me. ~Trisha Keel
I just visited your site and saw your picture-log of the process of building your home. :-) It is wonderful to see the love and attention you put into each and every step, from clearing the land to faux painting the walls to capturing the light reflecting through your crystals (I love rainbows dancing in my rooms too!)... Your home is beautiful, it truly suits you. Blessings! ~ Laurie Bornstein
Site Consultations
Since 2007, Jami's Feng Shui consultations have been extremely valuable to my family. Her Feng Shui site and phone consultations helped us make important decisions for our house renovation project. She helped us design the plans for the remodel which made best use of the good energies while locating the bad influences in closets and less-used areas. She also gave us our best locations and directions to position the furniture we use most often as well as what colors to use to decoratively and further enhance the good areas. Additionally, she helped my daughter determine the best townhouse to rent from several choices, based upon her personalized Feng Shui requirements and family needs along with provided suggestions for future remedies.
Thank you, Jami
- Nora Weiss Fort Lauderdale, Florida
Phone Consultations
After hearing such good things about Jami Lin, our entire family made a special trip to Miami to Feng Shui Interior Design our new home in Mexico. Starting with only the land on a restricted piece of property, we worked the architectural floor plan (making sure that all family "souls" would face their best sleeping directions in good energy rooms), we detailed some special design features, and we started laying out the furnishings and developed an overall color scheme.
After this, the second series of meetings were even better. We detailed the entire house, ready for the architect to proceed with working drawings.
The most interesting part of this process was how we did it. Dynamic sessions, lots of questions, bunches of feedback and a lot of knowledge are common features in our consultations and they were all done through video conferencing. Three countries, three different time zones, two different languages and none of them were an obstacle to successfully carry out our sessions.
At first, I thought long-distance consultations would be a real headache, in fact, almost impossible, but now I realize they were even fun (and it could have been very stressful!) accept that it was different.
Here's the most remarkable part! I don't speak English and Jami doesn't speak Spanish -- and we had only met Jami that one time in Miami! I can say, it was a fruitful and rewarding experience through phone calls, video calls and a lot of email feedback. She scanned and emailed her drawing and we "sat with each other " via Skype webcam (the free service on the web). I was in Mexico, Jami was in Florida, and my daughter translated from Spain.
We were glad to have sought Jami Lin out as she is always looking for perfection and we benefited from her years of design expertise and Feng Shui experience as well as her humor and kindness. Like any professional, Jami charges by the hour and from researching fees from other "professionals," they charge more aren't half as knowledgeable. Additionally, she's a very professional and honest woman who only charges for her effective time and who's not afraid to say "I found a better way to do this, I'll do it and it's free-of-charge."
The final result. We got a brilliant architectural floor plan and a new house full of fresh ideas, some of them very elegant, some other very practical and some of them I had not even seen it before she suggested them. We have experienced Jami's special talent as an interior designer who also maximizes Feng Shui by utilizing the best natal energies available. I really hope that once the house gets built, she will come Mexico and help us design the interiors ..I've seen her Feng Shui decorating talents and love them!
- Lupita Herrera Mexico City, Mexico
With Jami's insight and guidance, the "right" real estate purchase gave me more than I could ever have imagined. Jami read 3 different house plans I sent her and one had great energies for me while the other 2 required more remedies than enhancement. My career got even better with the same employer. I found love with a wonderful man and after a few years, decided to sell my place and relocate 1200 miles to be with him. With Jami's original guidance, it sold quickly and for a fair price even in the housing slump.
My wonderful man had also been my ex-husband. Since we would be living in the same house where life's demands became too much, I wanted it to be the best for both of us when I returned. Where to begin – of course, ask Jami! She reviewed the house plan and provided her guidance. We are both happier than ever.
To continue to enhance our experience together, I love Jami's Home Study Mastery Course – it's great to combine our taste in decor with the right balance.
- Karen, Chicago, IL
Jami and I became friends (over the phone) after reading an article about her in a well-respected Spa magazine. We've still never met in the flesh. I knew some Feng Shui and Jami knew some salon operation (as she is a licensed esthetician too) -- and I wanted to incorporate her knowledge and learn even more. After sending Jami my floor plans, facing directions, and birth data, she not only made decorative and life-enhancing modifications to my home and salon, I learned so much Feng Shui in the process. I even did a Feng Shui consultation for a friend with Jami's pre-analysis guidance as a highlight! (Can you mention how that went?) Jami and I speak about once a year to make best use of the ever-changing yearly Feng Shui to be sure I maximize the opportunity for my salon's continued success and, of course, to catch up!
- Marsha Knicley-Masood Sagittarius Salon

I've been tracking Feng Shui yearly and monthly energies for more than 5 years with Jami's programs. Even though my home is in Australia, through very comprehensive, educational, and fun phone consultations, Jami helped me maximize the good energies and reduce the bad energies (every space has both) in my office and home -- even to the extent of helping me design a brand new kitchen! I also appreciate your yearly consultation guidance to fine tune the influence of the transiting Feng Shui influences ... I want to hold my success and happiness! Thanks for all your help -- you've become a good friend!
- Debbie, Australia
I've never physically met Jami but haven known her for 7 years through her excellent (and affordable) web teachings and personalized phone consultations. Jami taught me the value of tracking the yearly, monthly, and daily Feng Shui and its fascinating relationship of how the energies completely parallel the events in my life!

Over the years, she has been a great teacher, motivational coach, and a good friend. I appreciate Jami's accessibility as she is always there when I need her and her humble attitude, quoting her, "how exciting it is to discover Feng Shui together as there is always more to learn!" - Joy Miller
Dear Jami, a quick thank you for your insights today. As well as the excellent consultation, I had a fabulous personalized lesson which really helped my Feng Shui understanding. You've given me lots to think about and work with. I am getting started today! It was so easy using Skpe.com to talk especially because I'm in the UK and you are in Florida. - JP, England
Jami, you have changed "my life!" Your feng shui - your emails and your fantastic on-line programs. My respect for you is enormous! A million zillion thanks for today: my whole family loves you! When are you coming to visit? "In Aussie" we thank ya... mate My deepest love to you and your husband. From ALL of us … HUGE THANKS!! - Candace, Montreal
Feng Shui: Mastery Membership
Audo Testimonial: Mastery Membership:
I understand and benefit with the transient energies of REAL Feng Shui
"Every day I look forward to experiencing your insights and interpretations. Many blessings for the shared "gifts" and sharing the day." - Joan
"Thank you so much. Your maps make it so easy to understand and apply Feng Shui." - Frances
"Yes, Jami dear, I have been diligently tracking the flying stars with your maps and enhancing & reducing items for a while now and I totally agree with you. The Daily Energies certainly work! I don't dare to go against it! My happiness is at stake! Things do happen according to the stars. If I leave the items as it is for a day or two, somehow things started to go 'haywire'. It's funny but it's true. Thanks to your beautiful Feng Shui, I have more confidence that things will work out to my advantage."- Cynthia
Feng Shui: Classes
"Your course was absolutely amazing. I never imagined I would learn as much as I did. What makes it especially great is that it incorporates so many levels of Feng Shui, which helps students like me, who have started their own Feng Shui Consulting Business provide an incredibly thorough Feng Shui evaluation for their clients homes.

After completing your course I felt extremely prepared to give consultations to others and also enhance my own home. I have used Feng Shui throughout my home and it is awesome how I feel now. I used to feel tired all the time and now I am full of energy. I also feel so much more motivated in life, which is helping me accomplish so many things I've wanted to do, but for some reason before I was never able to complete. I also have so many people come to my home and tell me that for some reason they feel so comfortable here. I really love that. Thank you so much Jami for the wonderful lessons you have taught me. I will always be grateful." - Carey Giamportone
I am so excited! For many years I have been buying Feng Shui books and trying to put my home in order but nothing seems to work. Now I know why!
It was by pure accident that I ran into your web page on the internet yesterday and just knew I had to listen to the TeleCourse. By listening to one of your previous telecourse is where I learn about my red door on the north side of my home. I thought, I was doing the right thing by painting the door red (from information I had read.) However, now that I look back both my husbands business and my business has been a real struggle the last 6- years (the same time we moved into our home and I painted the door red).
Thank you so much for drawing my name for my Personal Success Map. I feel confident that I will be able to make the correct changes in my home that will be for the good. (Will it tell me what color I should paint my door?)
"I am just so excited"! I enjoyed the telecourse and found it very interesting. There was a lot I did not understand but I am sure it will start making sense as I study more. "I do plan to attend your telecourse from now on." Do you have a book out that I can purchase as to gain more knowledge on the correct way to use Feng Shui? I have seen on your web page the certification course. Is this where I should start? At this point I really am not looking for certification just knowledge for my home and family.
Another concern I have about my home, is a 30' x 20' fish pond my husband made on the south side of our home. (the back yard.) The pond is about 20' from the home. It has fish, cattails, different grasses and attracts a lot of birds and wild life. The grand kids love fishing with grand pa at the pond. However, I have a feeling it is not good Feng Shui?

I also have been reading about ColorAlchemy and would love for you to send me your 1st chapter. "By the way I am wearing my color green today."
Again, Thank you Jami for drawing my name last night. I have this feeling that this is what I have been searching for, for many years and by accident I have now found. - Jean Walter
I am loving the class!! Thank you so much for making this possible! I feel like I have learned more in my first session of yours than weeks with my teacher here in Utah. I'm sorry I'm not trying to put her down, she just teaches in a way that is very hard to understand! Isn't the internet awesome! It's so great that we can take classes from home, and at our own pace. I have taken classes in alternative healing modalities, and traveled and did the hotels and all that many times too. But with our busy lives this is a great way to learn also!! - Tammy
I want to thank you so much for a wonderful course. I have been interested in Feng shui for many years and have always wanted to learn more about it so that I could improve my life and help others as well. I was so pleased the way the course was laid out. I was interested throughout every chapter. I found this course both intriguing and inspiring. I want to mention fun as well. You can walk through each chapter and have hands on to learn as you go. I loved it. I am so excited to continue the learning process with feng shui. I would definitely recommend this course to anyone interested in becoming a feng shui consultant, Thank you Jami. - Bernadette Romanelli
The expertise you so generously and succinctly shared during the one-hour teleseminar felt like a half-day workshop worth of value. WOW! Everyone should check out these teleseminars. I know I'll be back.
Living a life of no regrets!
- Lore Raymond, Feng Shui Practitioner, Inspirational Speaker, Radio Talk Show Host (video testimonial)